Sponsors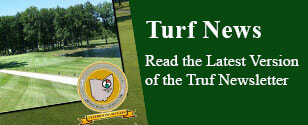 Tweets by @nogcsa
Overview
If you would like to become a NOGCSA member, you can fill out the access form below and submit or download, fill out, and mail the form to the address provided on the application. We will then review your application and invoice you for the dues.

In celebration of our 100th anniversary help us celebrate our 100th for $100 when you sign up as a new member.

Membership Dues



Membership dues deadline: March 1
Member application and approval process: After completing application, two class A members must attest prior to board approval. If elected membership, dues are paid according to classification.

---
Contact for membership information:
1106 Royce St NW
Uniontown, OH 44685
(216)-469-9287

Click here to JOIN Online or download the PDF membership application

To Renew click HERE to download the 2021 dues notice

---
Membership Reclassification:
To download the membership reclassification form click HERE.
---
Newsletter:
Turf Magazine, Jan./Feb., March/April, August/September are combined issues. May, June, July, August, September, October, November and December are single issues.

---
Annual meeting held:
November
Election of new officers:
November
Meetings held:
Dates vary each month.

---
Activities with chapter meetings:
Monthly meetings with education through out the year, fundraisers for Scholarship & Research and various philanthropic events. Check out the events page for schedule and additional details.

---
Employment referral service:
Website Job Postings: Members - no charge. Non-Member Charge $50.00

---
Educational seminars hosted:
All golfing meetings include educational speakers and off season the association usually puts on one program per year, then off season through the National we co-host one or two programs per year.

---
Scholarships offered:
George E. Biddulph Turf Scholarship - Deadline for application is November 1, by postmark, for the next beginning year. Click Here for more details.

NOGCSA Legacy Scholarship offers education aid to the children and grandchildren NOGCSA members.

Click Here

for more details.

Applicants are evaluated based on criteria without regard to race, sex, age or national origin.

---
Research projects:
Donations to GCSAA, The Ohio State University, Northern Ohio Golf Association, and Ohio Turfgrass Foundation.

---
Involvement with student chapters: