Sponsors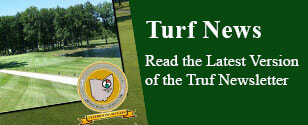 Tweets by @nogcsa
Van Poucke among 26 superintendents to visit D.C. for National Golf Day April 15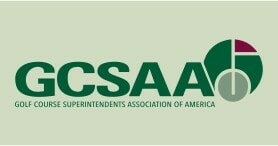 Lawrence, Kan. (April 7, 2015) - Rory Van Poucke got his first taste of government relations in 2012 when his water provider was about to shut off water to his 9-hole golf course in the Phoenix suburb of San Tan Valley.

As a matter of self-preservation, Van Poucke lobbied for more time to find answers and tried to educate his lawmakers on the value of his small business to the area.

"When they called me and told me the water was going to be turned off, I just thought, 'What floor do you want me to jump from?'" said Van Poucke, who formerly owned two golf courses with his father, a retired PGA pro.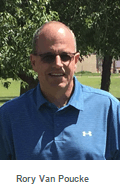 Today, he knows the value of being proactive in his community and sharing real numbers about the golf industry, including how important golf is to the Arizona economy.

He was one of the first to sign up for the Grassroots Ambassadors program offered by the Golf Course Superintendents Association of America (GCSAA) last year, and he will be one of 26 superintendents traveling to Washington, D.C., with other leaders from GCSAA for the eighth annual National Golf Day April 15.

"It's a long trip, but it's worth it. We have to have a voice with our legislators in D.C. and with our local representatives," said Van Poucke, who was introduced to the golf business by his father in the Chicago area when he was 10. "We don't want our lawmakers making decisions based on other people's opinions. We have to be part of the equation and let them know we are good businessmen and good stewards of the land."

"National Golf Day is critical to our advocacy efforts for the golf industry," said Chava McKeel, director of government relations at GCSAA, who has enrolled 162 GCSAA Grassroots Ambassadors to date. "Golf has huge economic, charitable, environmental impacts, and offers health and wellness benefits.

"Specifically, water quality and quantity is a concern to everyone, and it is fundamentally important to the golf industry. We want to share how superintendents are responsibly managing that vital resource."

Van Poucke will meet with Arizona Sens. John McCain and Jeff Flake and Rep. Paul Gosar. He'll share key points about the golf industry, but also share specific numbers that matter in Arizona, such as there are more then 300 golf courses in the state that deliver 20,000 jobs and carry a $3.4-billion economic impact.

"Golf is a vital part of our economy and a key component for our tourism industry," said Van Poucke.

Gosar, a former dentist now in his second term in Congress, has visited with Van Poucke at his golf course and has come to understand the business. He shares the golf industry's concern over the proposed rule by the Environmental Protection Agency on "Waters of the U.S." that would widen jurisdiction to the point that even ditches could come under federal control, requiring a lengthy permitting process before any project could begin.

Van Poucke still enjoys working as a superintendent, even though he and his father sold the Apache Sun Golf Course to a new owner in 2005.

"I am the general manager and superintendent for the owner. It's in my blood," said Van Poucke, who has a unique business model. "We close down in the summer. We are only open from October to May when it is high season here. After that, the water rates go way up and the demand for golf goes down.

"I turn the water off completely, except to water the trees. We let the grass die and overseed in the fall to start again. We are profitable this way, and it's a business model that works for us."

About GCSAA and the EIFG
The Golf Course Superintendents Association of America (GCSAA) is a leading golf organization in the United States. Its focus is on golf course management, and since 1926 GCSAA has been the top professional association for the men and women who manage golf courses in the U.S. and worldwide. From its headquarters in Lawrence, Kan., the association provides education, information and representation to nearly 18,000 members in more than 78 countries. The association's mission is to serve its members, advance their profession and enhance the enjoyment, growth and vitality of the game of golf. Visit GCSAA at www.gcsaa.org or find us on Facebook or Twitter.

The Environmental Institute for Golf is the philanthropic organization of the GCSAA. Its mission is to foster sustainability through research, awareness, education, programs and scholarships for the benefit of golf course management professionals, golf facilities and the game. Visit EIFG at www.eifg.org or find us on Facebook or Twitter.

This article originally appeared on the gcsaa.org site.