Sponsors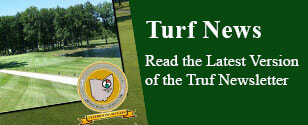 Tweets by @nogcsa
Support passage of House Farm Bill that includes CWA NPDES permit relief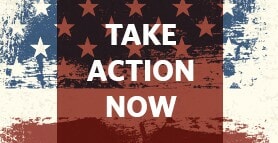 On May 15, the U.S. House Committee on Agriculture passed its 2013 five-year Farm Bill that included H.R. 935, The Reducing Regulatory Burdens Act of 2013. Specifically, Clean Water Act (CWA) National Pollutant Discharge Elimination System (NPDES) permit relief for chemical spraying activities is included in Title X, Section 10013 of the Federal Agriculture Reform and Risk Management Act of 2013, H.R. 1947 (FARRM).

H.R. 935 amends the Federal, Insecticide, Fungicide, Rodenticide Act (FIFRA) and the CWA to clarify Congressional intent and eliminate the requirement of a NPDES permit for the use of pesticides already approved for use under FIFRA.

Pesticide applications are already stringently regulated through FIFRA, including applications made in, over or near water. EPA's new permit for pesticides provides no environmental benefit, is duplicitous and most notable, exposes pesticide users including golf courses to citizen action lawsuits under the CWA.

Permit compliance requirements impose significant resource and liability burdens on thousands of small businesses, farms, municipalities, counties and the local, state and federal agencies legally responsible for protecting public health.

In the 112th Congress, The Reducing Regulatory Burdens Act of 2011 - then, H.R. 872 - convincingly passed the House of Representatives on suspension. This year, the Act was reintroduced as H.R. 935 and still commands tremendous bipartisan support. The legislation would clarify that federal law does not require CWA permits for FIFRA-compliant pesticide applications. The House Committee on Agriculture wisely included The Reducing Regulatory Burdens Act of 2013 in Title X, Section 10013 of FARRM 2013.

Pesticides play a critical role in protecting crops from destructive pests, controlling mosquitoes and other disease-carrying pests, and managing invasive weeds that choke our waterways and shipping lanes, impede power generation, and damage our forests and recreation areas including golf courses.



House leaders will be deciding whether the FARRM bill i




s ready for the House floor the middle of this week.Please take a few minutes TODAY to support the important regulatory reforms in The Reducing Regulatory Burdens Act of 2013 (H.R. 935) as included in H.R. 1947, FARRM, Title X, Section 10013.



For help taking action, please contact GCSAA's Chava McKeel, Associate Director, Government Relations, at (800) 472-7878, ext. 3610.