Sponsors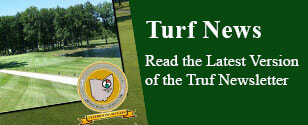 Tweets by @nogcsa
Nominations open for 2015 Most Valuable Technician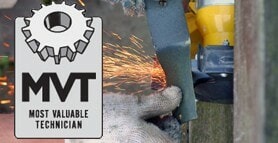 Give your equipment technician something more than a pat on the back
Does your turf equipment technician deserve a day in the sun, a tip-of-the-cap for all the hard work and the vital behind-the-scenes role they play in the success of your golf facility? If so, then nominate them for GCM's Most Valuable Technician (MVT) awards program, presented in partnership with Foley United.

Nominations are now being accepted for this program, designed to honor the best and brightest golf course equipment technicians in the industry, the men and women who play such a key role in keeping the tools of golf course maintenance up and running.

The nominations will be narrowed to a field of three finalists by a team of industry judges. GCM readers will then be able to review the resumes and qualifications of the finalists and vote online for their favorite. The winner of the MVT contest will then be announced in the July issue of the magazine.

Give your tech the recognition he deserves and a chance to win $2,500 cool ones. It's simple and fast. Just go to gcsaa.org or stop by the Foley United booth (24000) at the Golf Industry Show in San Antonio and nominate him for the GCM Most Valuable Technician Award.