Sponsors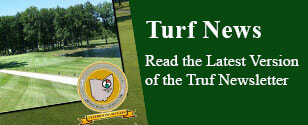 Tweets by @nogcsa
Key Facts About Golf to Share as Part of Earth Day (April 22)

When American writer Mark Twain pronounced that a round of golf was "a good walk spoiled," he clearly didn't have all the facts. Today, we know that walking a round of golf can burn more than 2,000 calories.

Here are 5 facts about golf that promote the sport and the environment as part of Earth Day April 22. Earth Week is April 20-24.
Golf courses are professionally managed landscapes where environmental stewardship is important – from using water and nutrients efficiently to implementing better methods of erosion control.
In general, the golf industry is striving to deliver firm and fast playing surfaces that are better for everyone and improve the bottom line. More than two-thirds of golf courses report that they are keeping turfgrass drier than in the past.
The golf industry is continually investing in research to identify drought-tolerant grasses, promote water conservation and improve best management practices.
Golf courses provide habitats for wildlife, including protected species.
Many golf courses have recycling programs to reduce and reuse.

Source: Golf facts by the Golf Course Superintendents Association of America

About GCSAA and the EIFG
The Golf Course Superintendents Association of America (GCSAA) is a leading golf organization in the United States. Its focus is on golf course management, and since 1926 GCSAA has been the top professional association for the men and women who manage golf courses in the U.S. and worldwide. From its headquarters in Lawrence, Kan., the association provides education, information and representation to nearly 18,000 members in more than 78 countries. The association's mission is to serve its members, advance their profession and enhance the enjoyment, growth and vitality of the game of golf. Visit GCSAA at www.gcsaa.org or find us on Facebook or Twitter.

The Environmental Institute for Golf is the philanthropic organization of the GCSAA. Its mission is to foster sustainability through research, awareness, education, programs and scholarships for the benefit of golf course management professionals, golf facilities and the game. Visit EIFG at www.eifg.org or find us on Facebook or Twitter.