Sponsors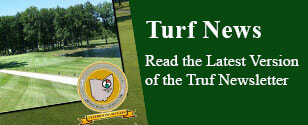 Tweets by @nogcsa
A Grateful Embrace - November 10, 2012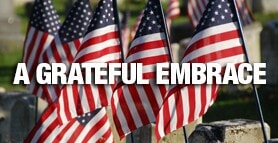 From the "War of Independence" to the war in Afghanistan, over 1.3 million American soldiers have lost their lives in the name of freedom. Of those fallen heroes, perhaps the most numbered losses (623,000) occurred on our own soil. The Great Civil War prompted then President Abraham Lincoln on July 7th, 1862 to sign legislation authorizing the Federal Government to purchase land to serve as a final resting place for soldiers whom had lost their lives while serving the country.
Nearly 150 years and 114 cemeteries later, Mr. Lincolns legacy lives on.

With the single exception of "Arlington National Cemetery" in Virginia which is managed by the Department of the Army, all are administered by the Department of Veterans Affairs. While these cemeteries are scattered throughout the United States and Puerto Rico, our own state of Ohio has 2 National Cemeteries. Since 1994, your Ohio Lawn Care Association through its generous membership has devoted countless hours and materials to the task of beautifying the hallowed grounds at the Dayton National Veterans Cemetery in Dayton, Ohio.

In 2011, ONLA teamed up with OLCA so we could reach out to all members to join for this greatest of events "A Grateful Embrace". We added another site that is in great need of our help. The "Ohio Western Reserve Cemetery" in Rittman, Ohio will again run simultaneously with the Dayton project.

There will be donuts and coffee for volunteers upon their arrival and lunch upon completion of the days work. Promptly at 9:00 am, we will have a short ceremony at each venue capturing the spirit and humbleness of the event which will include guest speakers, Honor Guard and Benediction. Most of the materials (fertilizer) will be provided through the generous donations of our industry suppliers however we are asking that those who can, donate 5 bags of fertilizer to the cause as well. You'll need to bring spreaders, blowers and all of the manpower you can muster to help us get 160 acres of turf fertilized on that day.

Arrival and check in times for each event will be 7:00 am and work should be completed by noon.

Don't miss out on this unique opportunity to honor those men, women and their families both living and dead who provided the ultimate sacrifice that we might remain a free nation.

See below for details on how to sign up.

We hope you'll choose to join us on Saturday, the 10th of November in Dayton or Rittman for "A Grateful Embrace". Show your support to our soldiers and veterans and do what is right. Fill out the form below and fax it to the OLCA office at 740-452-2552 by October 19.

Click here for more information.