Sponsors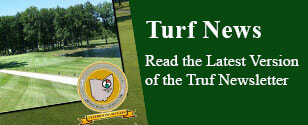 Tweets by @nogcsa
2013 Ohio Turfgrass Conference & Show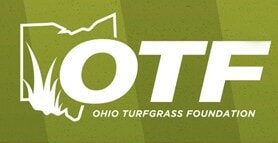 The 2013 Ohio/OTF Turfgrass Conference and Show, Dec. 3- 5.

Educational program, key events, organizational activities, and registration info at www.otfshow.org.Educational program consists of over 60 speakers from OSU and nationally from other universities and the turfgrass industry covering the latest information on pesticides, fertilizers, new technology, management strategies, cost savings, environmental issues and updates, spray technology, workshops, panels, etc. It is a 3-day bonanza of technical information, updates and educational information from national, state and local experts!
ODA recertification credits for pesticide license renewal are available in all split sessions and designed to enable attendees to receive all 5 needed recertification credits with many opportunities for CORE credit in one (1) singleday or over the 3-day conference.

Other professional certifications are available for golf (GCSAA), sports turf (STMA), etc.
In addition to education, see new products, equipment, etc. at still one of the largest regional turfgrass tradeshows in the country. "TRADESHOW ONLY" IS FREE IF YOU PREGISTER FOR IT.
Keynote address on Wednesday, December 4 by Coach Jim Tressel (autograph signing session free).
Meet, mingle, and connect with your industry peers and colleagues.
Also, REMEMBER, after the 1st four (4) paid registrations from a golf course, lawn service company, company, facility, municipality, etc. ALL OTHER REGISTRANTS FROM THE LATER REGISTER FOR THE ENTIRE CONFERENCE & SHOW FOR ONLY $35 EACH (Bring 5, 10, 15, 20 or more).
Allied/affiliated organizations like OLCA, OSTMA, ONLA, etc. can register at OTF membership rates providing a significant savings.
So, get all your education and recertification at the Ohio/OTF Conference and Show. PLEASE REMEMBER that OTF is a non-profit organization with all profits from the conference and show and other OTF activities donated back to OSU to support the OSU turfgrass team. So, please put your $$$ here for your education and recertifications/certifications as it comes back to you many fold in OSU Turfgrass Team research, extension/outreach, field diagnostics and teaching/student scholarship. hopefully we will see you at the 2013 Ohio Turfgrass Conference and Show, Dec. 3-5 at the Columbus Convention Center in downtown Columbus.
Check us out at www.otfshow.org.