Sponsors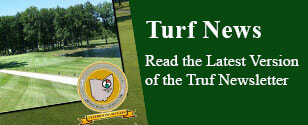 Tweets by @nogcsa
The Club at Nevillewood - Golf Course Superintendent
Employment Opportunity
Golf Course Superintendent
The Club at Nevillewood, Presto, PA
The Club at Nevillewood and Community The Club at Nevillewood is a private, member owned country club with full membership. The Jack Nicklaus Signature Course is a unique layout in western Pennsylvania, and the centerpiece of an upscale community. The Club is looking to replace the only Golf Course Superintendent in our 31-year history, who will be retiring this year. The course was designed to be an enjoyable, yet challenging test of golf, and has a reputation for its excellent playing conditions.
The Club initiated a Master Improvement Plan in 2019 that included renovations to the first floor of the clubhouse, the pool area and the addition of a state of the art fitness building. The upper two floors of the clubhouse are being renovated this winter. The next phases of our Master Plan will include levelling the practice tees, installing mats and building/expanding a short game area in 2024.
Golf Course Superintendent Job Description:
The Golf Course Superintendent is responsible for the management, planning, preparation and playing conditions on the 230-acre championship caliber golf course and the clubhouse grounds. The Golf Course Superintendent is responsible for all purchasing decisions for equipment and agronomic supplies, and therefore must possess the financial acumen necessary to prepare and manage a budget in excess of $2,000,000. The GC Superintendent must be able to recruit, train, manage and motivate a cohesive team of 24 – 26 employees.
Strong planning and organizational skills plus a positive attitude are necessary for success. He/she must be able to communicate effectively with members, other department heads, employees and vendors and be a visible presence among those groups.
The Golf Course Superintendent will report directly to the General Manager/Chief Operating Officer, while also working collaboratively with the Grounds Committee on course maintenance issues and to develop and implement upcoming course improvement projects.
Candidate Qualifications:
The ideal candidate will be a Golf Course Superintendent who has a proven track record for providing exceptional playing conditions and will have the following qualifications:
Minimum 3 years of experience as a Golf Course Superintendent
Experience maintaining Poa annua greens in this climate and region
Knowledge of proper maintenance techniques for sand-based greens and tees
Adept at maintaining Bent/Poa annua fairways and Bluegrass roughs
Realize that the golf course is for the enjoyment of the membership and their guests.
Understand the importance of course aesthetics, while knowing that firm playing conditions are more important than color
Collaborate effectively with the Golf Professional and other department managers
Appreciation for our golf course and club, with the vision to make it better
Proven agronomic skills and be current with advances in turf technology and equipment
Attention to detail for daily course preparation
Excellent leadership skills, capable of building a high-performing maintenance team
History of supervising and/or performing construction projects
Familiarity with golf course architecture and design concepts plus construction and maintenance trends
Capable of preparing and working within approved operational budgets
Solid irrigation and drainage management philosophy
Self-motivated, highly driven and a passion for their job
Strong strategic planning skills
Excel at member relations, able to articulate their plans and programs verbally and in writing
Listen and respond to club members and team members
Golfer/High golf IQ who understands ideal playing conditions and how to achieve them
Minimum of 2-year degree in turf management and valid pesticide certification
Knowledgeable in safety training and adherence to government regulations
Budget:
$2,100,000 operating budget for the golf course and grounds, plus capital for equipment, etc
Salary and Benefits: $140,000 - $160,000 starting salary commensurate with experience. Family health insurance including vision and dental, 401K with 2% match, vehicle allowance, Christmas bonus. Dues + expenses for local, state, GCSAA conferences.
How to apply: Resumes are currently being accepted, with a deadline of February 20, 2023. Email your resume and a cover letter (in Word or pdf format) that explains your qualifications and why you should be considered for this position to Richard Naumann, GM/COO dnaumann@nevillewood.org Candidates will be selected for interviews in mid-February with interviews expected in early March. The new Golf Course Superintendent is scheduled to assume their role in April or May.
Current Golf Course Superintendent:
Ken Flisek, CGCS 412-403-2442 kflisek@nevillewood.org