Sponsors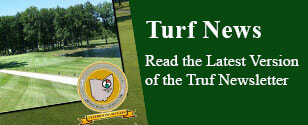 Tweets by @nogcsa
Technician - Cleveland Metroparks
Job Title: Technician

Job Type: Full-Time

Location: Cleveland, OH

Job Status: Sourcing

State: OH

Description:
The Technician maintains and enhances District's facilities, as assigned, by performing skilled and semi-skilled work in a manner, which results in a quality product and/or program consistent with District policies.
Performs semi-skilled and, as capable and as assigned, skilled work in at least one of the following:

Carpentry, plumbing, electrical, HVAC, irrigation/drainage, turf/agronomy, forestry, heavy equipment operation, mechanical, horticulture
Performs semi-skilled work, and as capable and as assigned, skilled work in a responsive manner by exercising a degree of independent judgment.
Demonstrates initiative, creativity and leadership. Reports task accomplishments to supervisors and anticipate problems and recommends solutions.
Demonstrates technical knowledge and proficiency in the handling and application of pesticides and fertilizers.
Performs routine mechanical repairs and rebuilding work on equipment beyond first echelon of maintenance. Assists in the completion of construction renovation projects and extensive repair work of facilities.
Operates and maintains at least two pieces of the following equipment: Trucks; tractors; farm and light construction equipment; front-end loader; backhoe; hydraulic mowing equipment; utility vehicles; bulldozer; grader; aerial bucket; tree spade; stump cutter; special skilled-trade tools.
Qualifications:
High school diploma or equivalent, with at least two years of skilled-level golf course experience. Completion of an approved course in the specific trade or skilled area from an accredited technical school.
Course work up to and including certification (i.e., Arborist, etc.), Associate Degree and/or university classes in turf, agronomy, forestry, horticulture, plant science, natural resources, or related fields, is preferred and would strengthen a candidate's application.
Demonstrated ability to perform variable physical requirements of park and golf course maintenance work.
Possess or obtain an Ohio commercial driver's license (CDL), when required by work assignment or location. Certification or licensure applicable to trade or specialized fields preferred.
Possess or obtain an Ohio Pesticide Applicator's License in turf grass within six months.
Demonstrated ability to exhibit leadership consistent with teamwork approach that recognizes contribution of all employees. Keeps current with new production methods, techniques and materials by work assignment locations.
Possess the necessary written and oral communication skills to communicate professionally. Must have current experience in and knowledge of golf course procedures duties, equipment operation, calibration and maintenance.
Must be willing to work weekends and holidays.
Must be willing to return to work to water or syringe golf course.
Must be willing to work rotational night watering.
Knowledge of golf turf, golf course equipment and mechanics.
Valid Ohio driver's license.
May be scheduled to work weekends and holidays, perform nighttime irrigation and/or required to return to work to irrigate or syringe golf course.
Compensation: $25.77 with a $.50 cent increase each six (6) months until achieving the base rate of $27.27 per hour

How to Apply: Submit an application and resume on the Cleveland Metroparks career site at the following link by 10/22/21: recruiting.adp.com/srccar/public/RTI.home?c=1151751&d=ExternalCareerSite&r=5000778597906#/

Start Date: 12/6/2021

Education Level: High School

Company Name: Cleveland Metroparks

Company Address: 4101 Fulton Parkway

City: Cleveland

Zip Code: 44144

Website:www.clevelandmetroparks.com/careers

Contact Name: Crystal Tarrence

Contact Email: cbt@clevelandmetroparks.com

Contact Phone Number: 216-635-3280