Sponsors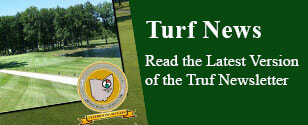 Tweets by @nogcsa
Head Golf Course Superintendent - Silver Lake G.C.
Job Title: Head Golf Course Superintendent

Job Type: Full-Time

Location: 1325 Graham Rd. Silver Lake Ohio 44224

Job Status: Accepting Resumes

State: OH

Description:
Course Info: A Member of the ClubCorp family since 1991, Silver Lake Country Club is a first-class, full-service country club with an exceptionally maintained 18-hole championship golf course that features fast, undulating greens that provide a great challenge for golfers of all abilities. Designed by the team of Packard and Wadsworth in 1957, the par-72 course can be played from 1 of 4 sets of tees measuring from 5,400 to 6,800 yards. The championship course hosts yearly member events and has hosted numerous USGA amateur qualifiers as well as Northern Ohio PGA championships. The course has stood the test of time with a reputation as having the fastest greens in the area and is a course designed with lakes, creeks, several elevation changes and is a challenge for all types of golfers. Course amenities include a driving range, short game area, practice bunker and practice putting green. Continuous improvements over the years have seen increased drainage, new fairway irrigation heads, bunker, fairway, tee and green reconstruction, tree removal and a new well and pump installed in 2018.
Responsibilities:
Provide agronomic direction to maintain the golf course at the highest possible quality playing conditions.
Follow company standards for the healthy growth of the golf course grasses, trees, wetlands, and other applicable plant materials.
Develop and present programs for turfgrass, material and chemical maintenance, and manage the department's assets.
Prepare an annual budget that is consistent with the Club's overall financial goals, and through effective forecasting, expense control, and labor management use the budget to provide exceptional playing conditions throughout the golf season.
Hiring, training, managing, and developing all Golf Course Maintenance staff members.
Ensure staff is working in compliance with OSHA, ClubCorp policies, and government regulations pertaining to safe working conditions.
Qualifications:
3 - 5 years in Golf Course Maintenance management as a Superintendent.
Min 2-year College Agronomy Degree. . Pesticide Applicators License.
Advanced knowledge of regulatory requirements and recordkeeping as required by local, state, and federal laws.
Diplomatic team player able to foster relationships with Members, Employee Partners, and guests.
Bilingual (English - Spanish) communication ability preferred
Compensation: How to Apply: Send your resume to: Start Date: Availability: May 20, 2022

Resume Deadline: May 6, 2022

Education Level: College

Company Name: Silver Lake Country Club

Company Address: 1325 Graham Road

City: Silver Lake

Zip Code: 44224

Contact Name: Charles Fort

Contact Email: charles.fort@clubcorp.com

Contact Phone Number: 810-923-7404