Sponsors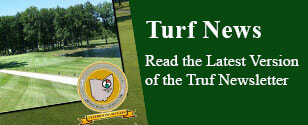 Tweets by @nogcsa
Golf Course Superintendent - Fox Creek Golf and Racquet Club
Job Title: Golf Course Superintendent

Job Type: Full-Time

Location: Lorain

Job Status: Pending Approval

State: OH

Description: Fox Creek Golf and Racquet in Lorain, Ohio is currently seeking a full-time working Golf Course Superintendent to manage and maintain the day to day operations of the golf course, building facilities and grounds and all equipment used to maintain these areas. FoxCreek Golf and Racquet is located about 30 miles west of Cleveland and offers a beautiful 18 hole championship golf course, indoor tennis/pickleball courts, banquet facility and The Derby Sports Bar and Grill.
Primary Duties:

Oversees the care and maintenance of all turf, ornamental plants, shrubs, trees and wetlands on the property.
Responsible for all aspects of the irrigation system and watering of the golf course
Recruiting, scheduling and supervising the maintenance/grounds staff which currently consist of a team of 8 to 10 people.
Normal maintenance and upkeep of the buildings on the property
Maintaining and overseeing the repairs of all golf course maintenance equipment
Application and record keeping of all fertilizer and pesticide applications
Direct and participate in golf course construction and renovation projects
Provides safety and operational training for employees
Communicate with the pro shop staff in a professional manner in order for the day to day operations of the golf course to run smoothly
Snow removal of the parking lot and walks
Qualifications: Minimum Qualifications:
2 Years of experience as a Golf Course Superintendent or 1st Assistant .
A College degree in Turf Grass Science or related field is preferred, but not necessary depending on experience.
Valid Driver's License .
Ability to obtain a Ohio Commercial Pesticide Applicators License with in 6 months of hire
Physical Demands: This is a Working Golf Course Superintendent position. All applicants should be willing to help out where necessary to provide the quality playing conditions that our clientel is used to. Applicant should be able to effectively work outside in a environment that is typical for this position and meet the physical requirements that are necessary to complete the required task to efficiently and effectively maintain a golf course.
Compensation: $55,000-$75,000S

How to Apply: Please send resumes to foxcreekgolf18@gmail.com

Start Date: January 2, 2023

Education Level: High School

Company Name: FoxCreek Golf and Racquet

Company Address: 5445 Beavercrest Dr.

City: Lorain

Zip Code: 44053

Website:www.foxcreeksports.com

Contact Name: Jack Koenig

Contact Email:foxcreekgolf18@gmail.com