Sponsors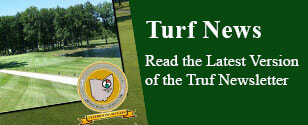 Tweets by @nogcsa
Golf Course Mechanic/Technician - Ridgewood Golf Course
Job Title: Golf Course Mechanic/ Technician

Job Type: Part-Time

Location: Parma

Job Status: Interviewing

State: OH

Description: In need of a turf equipment technician who can help oversee a comprehensive preventative maintenance program for the golf course equipment fleet. This program includes the diagnostics and repair of equipment used on the course or club house. Providing accurate records of parts, labor, and money required for each piece of equipment serviced.

Qualifications:
Ability to complete preventative maintenance on a variety of equipment pertaining gas, diesel, and two cycle engines.
Capable of keeping accurate records of all maintenance procedures performed on the equipment in need of service.
Versatility of being available as needed to support the on-course maintenance staff with equipment issues or job duties.
Work with the Superintendent to order and stock parts needed to maintain equipment.
Routine sharping and adjustments to all cutting units, including precision cutting that are adjusted in increments of thousandths of an inch.
Ability to work in a team environment and communicate to team members professionally regarding the equipment.
Previous experience on a golf course maintenance staff is preferred but not required.
Ability to maintain a clean, organized equipment center.
Possess a High School Diploma and Valid Driver's license.
Compensation: $20-$28 / Hour

How to Apply: To apply for this position, please complete an application online using the link provided below. You will be prompted to create a user profile prior to submitting your application. Do not use a cell phone or tablet. This position is open until filled. www.parma.cloud9.innoprise.com/citizenaccess/

Start Date: ASAP

Education Level: High School

Company Name: Ridgewood Golf Course

Company Address: 6505 Ridge Road

City: Parma

Zip Code: 44129

Website:www.golfridgewoodohio.com

Contact Name: Tyler Good

Contact Email:tgood@cityofparma-oh.gov

Contact Phone Number: 440 885-8878