Sponsors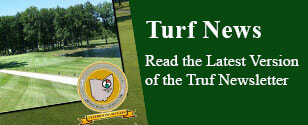 Tweets by @nogcsa
Equipment Technician/Mechanic - Shale Creek Golf Club
Job Title: Equipment technician/Mechanic

Job Type: Full-Time

Location: Shale Creek Golf Club Medina, Ohio

Job Status: Interviewing

State: OH

Description: Shale Creek Golf Club is currently looking to hire a mechanic to perform preventative maintenance, reel grinding, reel adjustments and various other equipment repairs.
Prior experience with golf course maintenance equipment preferred but not mandatory.
Perform and organize routine scheduled maintenance.
Ability to troubleshoot and repair issues with equipment.
Requires organization skills for tools and parts inventory.
Ability to keep shop clean and organized.
Ability to follow instructions and work with other employees.
Ability to prioritize work in order to streamline efficiency.
Required to operate equipment and lift up to 50lbs.
Qualifications:
Compensation: $18.00-$20.00/hr.
How to Apply: Call or text Brad Hocking (330)441-2989
Start Date: ASAP
Company Name: Shale Creek Golf Club
Company Address: 5420 Wolff Rd.
City: Medina
Zip Code: 44256
Website:
Contact Name: Brad Hocking
Contact Email:brad.hocking@granitegolfproperties.com
Contact Phone Number: (330)441-2989