Sponsors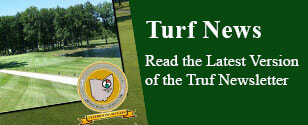 Tweets by @nogcsa
Equipment Technician - Barrington C.C.
Job Title: Equipment Technician

Job Type: Full-Time

Location: Aurora

Job Status: Sourcing

State: OH

Description:
Barrington Golf Club is now accepting applications for an experienced Golf Course Equipment Technician. The position is full-time, year-round, and averages around 40 hours per week. The Equipment Technician must ensure that all equipment is operationally sound, and properly serviced. The successful candidate must be self-motivated and be able to schedule his/her time so that repairs and maintenance can be completed in a timely manner. This person will work closely with the Superintendent and Assistant Superintendent and be a team player.
Qualifications:
At least two years' experience as Equipment Technician or Assistant Equipment Technician
Working knowledge of gasoline and diesel engines
Proficient with electrical diagnosis and schematics
Thorough understanding of hydraulic systems
Ability to grind cutting units and properly adjust them for optimal performance
Strong communication skills
Compensation: Up to $60,000 per year, health insurance, 401K
How to Apply: E-mail resume
Start Date: ASAP
Education Level: High School
Company Name: Barrington Golf Club
Company Address: 350 N. Aurora Rd.
City: Aurora
Zip Code: 44202
Website:www.barringtongolf.org
Contact Name: Mark Figurella
Contact Email:mfigurella421@gmail.com
Contact Phone Number: 440-465-6883