Sponsors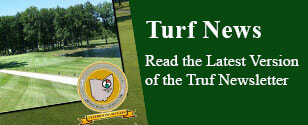 Tweets by @nogcsa
Equipment Manager - Stone Water G.C.
Job Title: Equipment Manager

Job Type: Full-Time

Location: Cleveland, Ohio

Job Status: Interviewing

State: OH

Description: Looking to employ an equipment manager who reports to the Superintendent and Asst. Superintendents and oversees a comprehensive preventative maintenance program for the golf course assets. This program includes the diagnostics and repair of falling equipment, keeping records of parts and labor needed to maintain each piece of equipment and placing orders for parts and supplies as needed for equipment of service.

Qualifications:
Ability to troubleshoot and repair all mechanical issues.
Perform and organize routine scheduled maintenance.
Ability to perform preventative reel maintenance and reel grinding
Ability to work in a team environment and provide instruction and correction in the proper operation of all equipment.
Ability to maintain a clean, organized equipment center.
Ability to prioritize and work efficiently
Possess a High School Diploma and Valid Drivers license.
Compensation: $25/hr - $30/hr

How to Apply: Email Resume and All Questions to jnamciu@littlemountaincc.com and ahovan@stonewatergolf.com

Start Date: Immediately

Education Level: High School

Company Name: StoneWater Golf Club

Company Address: 1 Club Dr

City: Highland Heights

Zip Code: 44143

Website:stonewatergolf.com

Contact Name: Andrew Hovan

Contact Email:ahovan@stonewatergolf.com