Sponsors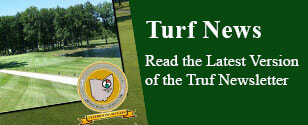 Tweets by @nogcsa
Assustant Superintendent - Pleasant View Golf Club
Job Title: Assistant Superintendent

Job Type: Full-Time

Location: Pleasant View Golf Club

Job Status: Sourcing

State: OH

Description:
We are seeking a highly motivated individual who will report directly to the current Superintendent. You will have the opportunity to learn and further your career with us. Entrusted with the daily operation of the outside services to include, but not limited to, turf maintenance, equipment repair, scheduling of shifts and daily tasks, and all daily functions. You will be given an opportunity to grow into a successful Turf Manager by providing the best possible playing conditions on the golf course. The ultimate objective of the Assistant is to replace the current Superintendent as he prepares for retirement.
DUTIES AND RESPONSIBILITIES:

Responsible for coordinating and completing all tasks set forth by the Head Superintendent.
Responsible for recognizing and communicating any problems or short comings in relation to personnel, equipment and turf grass.
Having the knowledge of operating a variety of mowers.
Application of chemicals, fertilizer, herbicides and pesticides (calibrations and record keeping).
Install and repair Drainage Systems.
Operate, install and repair Irrigation System.
Pruning and Tree Removal. . Changing Cups.
Interviewing, hiring and training employees with safety and quality control at the forefront.
Assist with mechanical repairs to equipment. Qualifications:
Completion or in pursuit of a two or four year turf grass degree
Must have a strong hands on work ethic and punctuality
Ability to work a flexible schedule, including weekends, holidays and most importantly working with Golf Outings and Golf Tournaments.
Basic knowledge of computer skills (Excel, Word).
Knowledge to recognize correct mower settings and patterns.
Able to make adjustments to cutting heights and quality as well as mowing all areas of the golf course.
Familiar with golf course machinery, chainsaw and any other small tools used in the day to day operations of the golf course.
Compensation: Negotiable based upon experience

How to Apply: Email cover letter and resume to don@pleasantviewgolfclub.com

Start Date: ASAP

Education Level: College

Company Name: Pleasant View Golf Club

Company Address: 14605 Louisville St. NE

City: Paris

Zip Code: 44669

Website:www.pleasantviewgolfclub.com

Contact Name: Donald Orwick

Contact Email:don@pleasantviewgolfclub.com

Contact Phone Number: 330-862-2034