Sponsors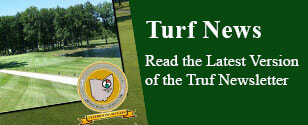 Tweets by @nogcsa
Assistant Superintendent - Stonewater G.C.
Job Title: Assistant Superintendent

Job Type: Full-Time

Location: Cleveland

Job Status: Interviewing

State: OH

Description: Seeking a motivated individual to join our Management team at Stonewater Golf Club. This job includes all aspects of golf course maintenance. Supervising a crew to make sure certain tasks are getting done properly and efficiently. Helping make important fertilizer and pesticide applications. Assist in irrigation trouble shooting, fixing individual heads and irrigation pipe leaks. Hand watering greens and moisture management in the hotter summer months. Chemical and fertilizer equipment calibration / willing to train. Assisting in drainage projects, Tree work and all other aspects of the golf course. Our semi-private course is located in the city of Highland Heights and just a short drive from downtown Cleveland. We take pride in making our playing conditions as best as possible for our members and the public.

Qualifications:
Strong positive attitude and work ethic.
Seeking an individual with at least 1-2 years golf course maintenance experience, but new turf graduates are encouraged to apply.
Seeking an individual with strong leadership capabilities.
Strong verbal, organizational skills.
Experience hand watering Poa/Bent greens is a plus.
Leadership experience.
Currently Possess, or obtains an OH state pesticide license within 90 days
Knowledge of Toro Lynx irrigation system is a plus.
Enrolled in or completed 2-4 year Turf program. DOE other individuals will be greatly considered.
Compensation: 45-50 K Salary DOE
How to Apply: Send Resume and any Questions to jnamciu@littlemountaincc.com and ahovan@stonewatergolf.com
Start Date: Immediately
Education Level: High School
Company Name: StoneWater Golf Club
Company Address: 1 Club Dr
City: Highland Heights
Zip Code: 44143
Website: stonewatergolf.com
Contact Name: Andrew Hovan
Contact Email:jnamciu@littlemountaincc.com
Contact Phone Number: 2169046003