Sponsors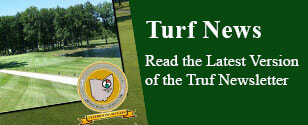 Tweets by @nogcsa
Assistant Superintendent - Shaker Heights Country Club
Shaker Heights Country Club
Assistant Golf Course Superintendent
Educational Requirements
Associates/Certificate or bachelor's degree in turf related field. Recent graduates encouraged to apply.
Experience Requirements
Graduates in the turf grass field. At least 1-2 years of golf course experience preferred.
Salary
$50,000 to $55,000 per year
Overtime: No
Shaker Heights Country Club, founded in 1913, is an 18-hole private golf club located in Shaker Heights, Ohio, originally designed by Donald Ross.
Our turfgrass management philosophies rely on hard work and persistence, however, we strive for our team to have a positive work-life balance and a vision for individual growth. Our Assistants are generally off before 3:30pm, even during the summer months. The position also provides multiple opportunities to interact with additional Superintendents and Assistants at top clubs in the Cleveland area to build your professional network.
Job Application Instructions
Please email a copy of your resume, cover letter and references to the below addresses: William Lewis - Superintendent