Sponsors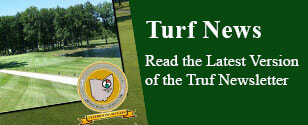 Tweets by @nogcsa
1st Assistant Superintendent - Shady Hollow C.C.
Job Title: Assistant Superintendent

Job Type: Full-Time

Location: Massillon

Job Status: Interviewing

State: OH

Description: Shady Hollow Country Club in Northeast Ohio is seeking a motivated, detail-oriented individual to add to our professional maintenance team. Under the supervision of the Golf Course Superintendent, the Assistant Superintendent directs and participates in all aspects of maintenance of the golf course and grounds. Our main goal is to have a positive/safe atmosphere and provide an exceptional experience for our members. Future projects at the Club will be tree care, building a new sod nursery, and installing a new irrigation system. Benefits - Great Work-Life Balance, Health, Dental, Vision, 401K, Paid Time Off, Uniform allowance, golf privileges, and continuing education

Qualifications:
Job Description: The Assistant Superintendent, as assigned, is responsible for executing grounds care programs which includes reporting deficiencies of turf, ornamentals, and trees, hardscape, equipment operation and other potential problems to Golf Course Superintendent. Operates a variety of equipment and tools for grounds maintenance and snow removal. Assists in developing and executing plans/actions to resolve all grounds maintenance issues. Operates and performs maintenance/repairs to grounds equipment as necessary. Performs maintenance, troubleshooting, installation, and programming of irrigation systems. Essential Functions (primary functions and/or reasons the job exists in order of importance)
Maintains turf and landscape by applying knowledge and experience in performing all assigned grounds/course tasks. Operates a variety of equipment and tools including, but not limited to mowers, utility vehicles, tractors, string line trimmers, blowers, sweepers and other specialty grounds equipment. Operates pruning equipment to maintain trees and shrubs utilizing selective and formal pruning methods to maintain health and vigor of plants.
As assigned, is available to be on-call outside of normal working hours as part of a rotational schedule year-round.
Applies fertilizers, herbicides, fungicides, aquaticides and insecticides. Must meet requirements of the Ohio Department of Agriculture as a licensed pesticide operator or under the direction of a licensed pesticide operator by completing ODA Trained Service Person. Documents and records such pesticide applications per ODA standards. Responsible for operation, calibration, and troubleshooting of application equipment.
Participates in annual and perennial landscape and bed preparation/ installation, maintenance, and transplanting including flowers, trees, shrubs, aquatic vegetation, and naturalized areas. Maintains health and vigor of plants. As applicable, takes direction from Leadership.
Performs duties associated with installation, maintenance and repair of drainage and irrigation systems. Performs programming and monitoring of irrigation systems to achieve optimal plant care resulting in conditions that meet the department standards.
Performs maintenance and repairs of grounds care equipment. As applicable, works under the direction of Mechanic
Assist/Lead crew members as directed by the Superintendent.
Operates heavy equipment such as loader, trencher, and skid steer.
Provides oversight and support of daily operations including the direction for other grounds workers. Provides training and shares knowledge regarding proper procedures and processes, equipment usage, daily operations, and OSHA and Shady Hollow safety compliance matters.
As directed, performs daily course setup such as changing cups and tee service.
Required to participate with snow removal operations. Operates necessary equipment for snow and ice removal.
Complies with OSHA and Shady Hollow safety requirements and other required training by Shady Hollow.
Achieves the high standards of quality, production, cooperation, and service set by Shady Hollow for our employees, and guests/members experience feedback and surveys. Desired Qualifications/Experience/Certification/Education (in order of importance)
A valid driver's license and a driving record that conforms to company standards.
Must be at least 18 years old to operate heavy equipment/snow removal equipment.
1 years of previous commercial landscaping and/or golf course experience including ability to operate maintenance and landscaping equipment.
Experience in mechanical repair and maintenance of grounds care equipment.
Ability to effectively communicate and receive instructions from leader, co-workers, and members both verbally and in writing.
High School Diploma, GED or commensurate experience.
Physical Requirements (specific to the role) The physical demands described here are representative of those that must be met by an employee to successfully perform the essential functions of this job.

Ability to understand verbal instructions and read work orders and schedules.
Ability to operate a motor vehicle.
Ability to maintain movement, bend, reach, lift and carry 50 pounds.
Ability to work outside and tolerate extreme weather conditions.
Ability to be on call outside of normal working hours as part of rotation schedule.
Ability to operate or be trained on a manual transmission vehicle within the parameters of the driving policy within one month of hire.
Ability to start and operate pull-start small engines.
Ability to climb steps and walk over varying terrain.
Ability to regularly work with and handle fertilizers, herbicides, aquatacides, fungicides and insecticides.
Ability to communicate effectively in a collaborative work environment utilizing various technologies such as: telephone, computer, web, voice, teleconferencing, e-mail, etc.
Compensation: $40,000 - $50,000

How to Apply: Please Email your Cover Letter and Resume to bbi84@aol.com Attention to: Ben Imhoff (Golf Course Superintendent)

Start Date: Immediately

Education Level: High School

Company Name: Shady Hollow Country Club

Company Address: 4865 Wales Ave. NW

City: Massillon

Zip Code: 44646

Website:https://www.shadyhollowcc.com

Contact Name: Ben Imhoff

Contact Email:bbi84@aol.com

Contact Phone Number: 9372414638