Sponsors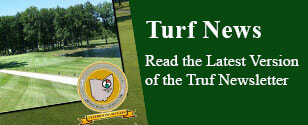 Tweets by @nogcsa
Assistant Superintendent - Lost Nation Golf Course
GOLF COURSE ASSISTANT SUPERINTENDENT
LOST NATION GOLF COURSE
WILLOUGHBY PARKS & RECREATION DEPARTMENT
The City of Willoughby is seeking a highly motivated, assertive candidate that has a passion for what they do and a desire to improve daily. This is a full time position that will report directly to the Superintendent and will work closely with the Superintendent to ensure all aspects of the golf course management are carried out on a daily, weekly, monthly and yearly basis.
The successful candidate must possess a Certificate or Associate Degree in Agronomy, Turfgrass Management or related field and a minimum one to two (1-2) or more years of previous experience, be team oriented, creative, self-motivated and enthusiastic with exceptional leadership and collaboration skills. The Assistant Superintendent must have a current Ohio State pesticide license or the ability to obtain one within 90 days and must possess a valid Ohio Driver's License.
Starting salary for this position will be $42,244.80/year. Benefits include OPERS Retirement, Medical, Dental, Vision, fees for Ohio Pesticide License, GCSAA and NOGCSA Memberships.
Interested candidates should send a resume along with a salary history to HRjobs@willoughbyohio.com by February 24, 2023. Refer to http://willoughbyohio.com/government/employment/ for more details
AN EQUAL OPPORTUNITY EMPLOYER
Job description below
GOLF COURSE ASSISTANT SUPERINTENDENT
RESPONSIBILITY: Under direction, performs general maintenance of the golf course areas to assist the Golf Course Superintendent planning, coordinating and performing maintenance of an 18-hole golf course including building and grounds. The position in this class is responsible for ensuring that course grounds are healthy, well-maintained and attractive and that all buildings are clean and safe.
ESSENTIAL DUTIES: (These are examples only. Any employee may be required to perform other duties in an emergency, or for short periods of time when substituting for another worker who is on authorized leave without any change in title or rate of pay.)
Assists in planning and supervising the maintenance of greens, tees and fairways; schedules work; and supervises the employees and the use of the equipment.
Instructs equipment operators on the operation and care of mowing and other equipment; supervises pesticide applications and/or operates and calibrates pesticide application equipment. As well as able to diagnosis turf disease/deficiencies and apply proper plant protectants or fertilizer applications.
Oversees and participates in the operation and maintenance of pumps and in the maintenance of irrigation and drainage systems, in addition to the ability to install, trouble shoot and repair irrigation/drainage systems as needed.
Schedule and monitor irrigation programs to maintain quality turf while keeping maximum playability.
Performs other duties of a similar nature or level.
NECESSARY KNOWLEDGE, SKILLS AND ABILITIES: Knowledge of the concepts, principles and practices of turf grass management. Understands the proper use and disposal of pesticides and the applicable laws and regulations. Strong comprehension of the proper operation and maintenance of the equipment and the ability to operate and maintain accordingly. Familiarity with agronomy, horticulture and botany.
MINIMUM TRAINING AND EXPERIENCE REQUIREMENTS Certificate or Associate Degree in Agronomy, Turfgrass Management or related field. 1-2 years of experience in golf course maintenance or an equivalent combination of education and experience sufficient to successfully perform the essential duties of the job. Must possess a Current Ohio State pesticide license or the ability to obtain one within 90 days; have a valid State of Ohio Driver's License and able to successfully pass a pre-employment background check with drug screen.
SERVES AT THE PLEASURE OF THE MAYOR