Sponsors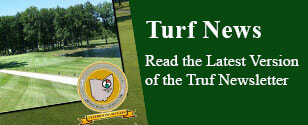 Tweets by @nogcsa
Assistant Superintendent - Avalon at Squaw Creek
Job Title: Assistant Superintendent

Job Type: Full-Time

Location: Avalon at Squaw Creek

Job Status: Interviewing

State: OH

Description: Avalon Golf and Country Club is hiring an Assistant Superintendent to work at our Squaw Creek Facility. The Assistant Superintendent will handle day to day operations of the golf course as well as overseeing projects and other work as directed by the Golf Course Superintendent.

Qualifications:
Minimum 3 years of progressive experience in Golf Course Management Great leadership and communication skills.
Knowledge of the maintenance of golf course tee, fairways, greens and sand traps
Knowledge of proper use of fertilizers, herbicides and pest control, drainage methods and irrigation systems.
Ability to adapt to changing situations and create solutions on the go when necessary
Have or be able to obtain an Ohio pesticide license within 90 days.
Basic mechanical aptitude and willingness to learn.
Ability to work flexible schedules including holidays and weekends
Knowledge of proper chemical handling, cleaning techniques and use of equipment/machinery.
Compensation: $45,000-$55,000 DOE
How to Apply: Send Resumes to: JGoodhart@avalonlakes.com
Start Date: 10/24/22
Education Level: No Education
Company Name: Avalon Golf & Country Club
Company Address: One American Way
City: Warren
Zip Code: 44484
Contact Name: Josh Goodhart
Contact Email:Jgoodhart@avalonlakes.com
Contact Phone Number: (330)883-7024